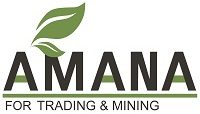 Overview
Amana for Trading & Mining incorporated in Egypt, is specialized in procurement of fertilizer raw materials, mining and logistics. Through its set of crushing machines installed in the Egyptian mines and its facilities at different Egyptian ports on the Red and Mediterranean Seas, this company plays a very important role in supplying the finest Egyptian rock phosphate to different international markets.
It operates through three business lines:
Procurement and Logistics for the account of Mediterranean Fertilizers.
Contractor in charge of crushing the rock phosphate for the account of the mine.
Mining (Rock Phosphate)

Procurement and Logistics
Amana Trading & Mining is the procurement arm of Mediterranean Fertilizers for the Egyptian rock phosphate trading activity. It also handles the transportation of extracted goods from the mines to final destinations all over the world. The goods are dispatched in bags in containers, bulk in containers, or bulk in chartered vessels, depending on client requirements.
The company has warehouses located near three of the biggest Red Sea and Mediterranean Sea ports (Sokhna, Adabiya & Damietta) in Egypt, and due to the strong relationship built through years of business with liners, Amana's team is able to allocate the shipments of rock phosphate to the best routes for fast and accurate delivery.
In fact, our group has a long-standing relationship with chartered vessels shipping hundreds of thousands of tons per year on average to multiple countries and in bulk quantities. Through third-party companies, we assume all the paperwork and formalities required for export in a timely manner thus ensuring the smooth flow of operations without having any delays that might affect quality of service.
Rock Phosphate Crushing & Mining
Recently, we have been working with "Al Wadi Al Gadid Co for Mineral Resources" in Egypt for phosphate crushing.
We have diligently conducted comprehensive geological studies, sampling and analysis on an extensive land parcel. After successfully completing the exploration phase, we have now progressed to the exploitation phase. It brings us great pride to announce that we are granted approval for the exploitation and imminent extraction of rock phosphate.
In November 2018, Amana Trading & Mining was awarded at the 15th Arab International Conference for Mineral Resources in Cairo for being one of the major exporters of rock phosphate in Egypt.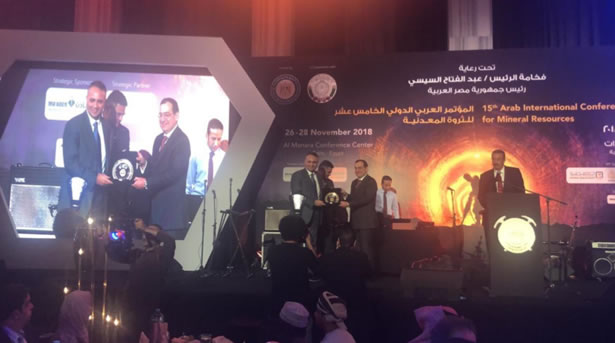 Find us on
Get in touch
Phone number: +20 2 224 151 897
…………………+20 1 208 806 031
Email: info@amanaco.com